Welcome to the Latin Ballet of Virginia
A Dance Theater Experience to Broaden your World!
Enrich your Mind & Inspire your Soul!
We are excited to announce that you can register and pay online for classes at the Latin Ballet. Please make sure you check schedules and tuition costs before registering.
Sponsorship
The Latin Ballet of Virginia relies on the charitable giving of individuals and corporations. Your gift allows us to present choreography, to further training, to providing workshops and to reaching young people through educational dance programming. Learn more on how you can donate.
OUR SPONSORS
We thank all of our amazing sponsors for supporting us and our efforts in bringing together community, culture and education.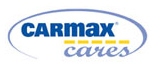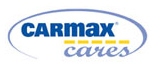 Check out our Instagram Feed and see your pics of us here too! Simply tag your Instagram with #latinballetrva