A Dance Theater Experience to Broaden your World!
We would love to have you experience all that the Latin Ballet of Virginia has to offer. Thank you for your support and see you at the show!
Calendar of Events 2019-20
Alma Latina at The ArtBank
October 11, 2019
The ArtBank of Southside Virginia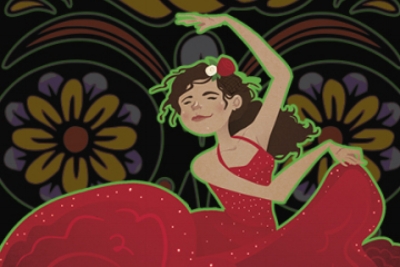 October 21-25, 2019
Swift Creek Mill Theater
El Dia de los Muertos Festival
October 27, 2019 (FREE Event)
Cultural Arts Center of Glen Allen
October 29, 2019
Pro-Art Wise, VA
Enigmas de nuestra Tierra Tour of Mexico
November 19-27, 2019
Mexico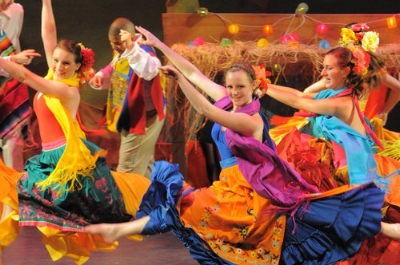 Legend of the Poinsettia
Presented by Dominion Energy
January 9-12, 2020
Cultural Arts Center Glen Allen
March 19-22, 2019
Cultural Art Center of Glen Allen
May 2020 (TBD)
Canal Walk, Downtown RVA
May 29-31, 2020
The Cultural Art Center at Glen Allen
Past Events of 2019/20 Season
RPAA's 10th Anniversary Celebration
September 6, 2019
Dominion Energy Center
CELEBRATE THE ART OF LATIN AMERICA: PATAGONIA!
September 14, 2019
Virginia Museum of Fine Arts
September 21, 2019
Children's Museum of Richmond (Central)
Come Take Classes
We offer a full range of classes both in downtown Richmond and Glen Allen.
Give the Gift of Dance
Want to get someone a unique gift while supporting the Latin Ballet of Virginia? We have the perfect solution. Purchase a Latin Ballet Gift Certificate which can be used for any performance, class, workshop, or merchandise.