Due to the weather, The Center will be closing today at 5 pm.
The Flamenco Master Class with Francisco Mesa "El Nano" will be moved to Thursday, March 22nd at 7 pm at The Dominion Arts Center, Downtown. Entrance from 7th Street security doors, between Broad and Grace Streets. Third Floor - Dance Studio.
Por el tiempo, el Centro se cierra a las 5 pm hoy. La Clase maestra con Francisco Mesa, "El Nano" se dictara mañana en el Dominion Arts Center a las 7 pm. Entrada por 7th Street - Tercer piso. GRACIAS!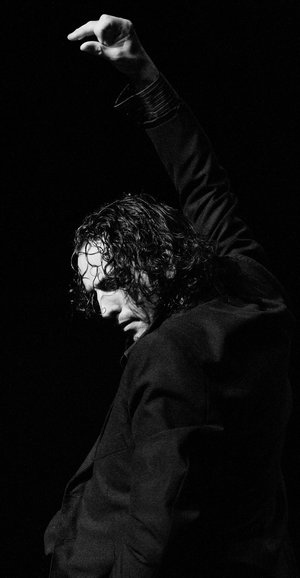 Award winner dancer and choreographer from Valencia, Spain, studied in El Conservatory of Dance from Valencia, Spain. He started his professional career dancing as a soloist for the Ballet Español de Valencia. He has toured around the world with the renown flamenco company of Cristina Hoyos since 1996. Francisco has also performed with many renown flamenco choreographers such as Manolo Marin, Javier Latorre, Adrian Galia, Fernando Romero, Isabel Bayon and Mercedes Ruiz. He has danced as a soloist for The Ballet of Andalucía, the opera Carmen in Torino, Italy and in Broadway with the work of "Malaga in New York". He received in 1998 the award as first place on choreography of Spanish Dance and Flamenco in Madrid, Spain. Recently, he toured Japan for 6 months with his own choreographic work for El Tablao "El Flamenco". Francisco teaches and choreograph for several dance companies in Russia, Bélgica, Canada, Austria, Spain, Italy and the US.