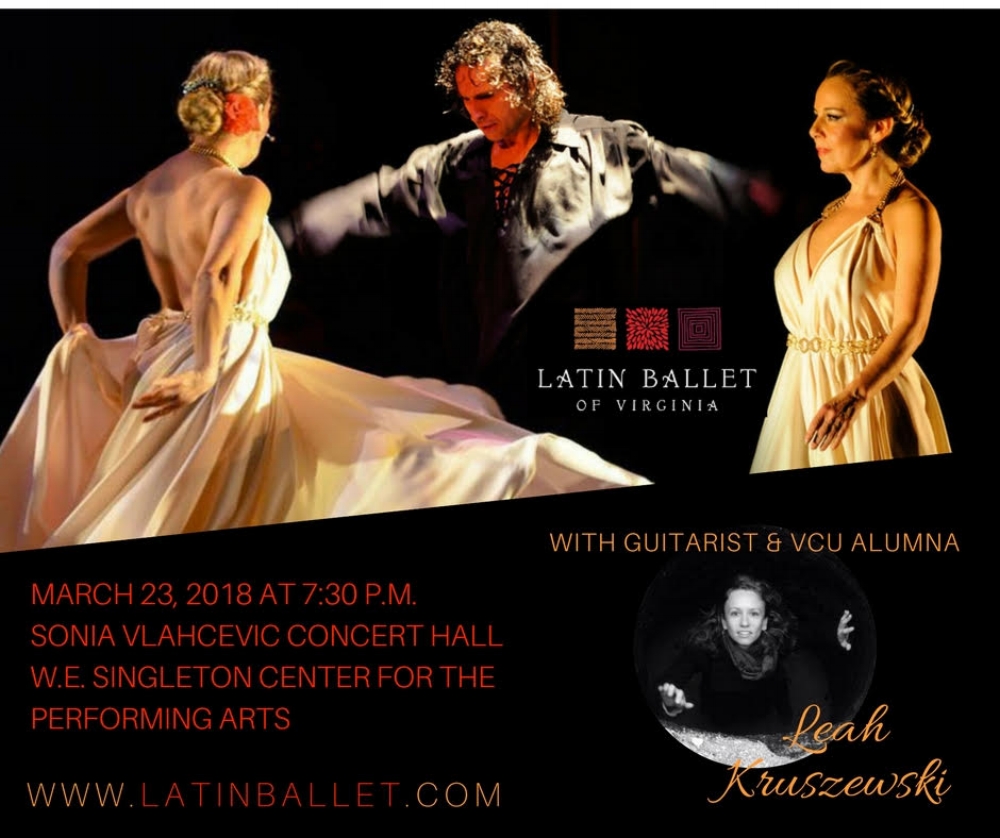 Featuring Flamenco guitarist Leah Kruszewski, Award winning dancers and choreographers, Ana Ines King and Francisco Mesa "El Nano" and the Latin Ballet of Virginia professional dancers.

Guitarist and VCU music alumna Leah Kruszewski currently resides in Seville, Spain, where she has spent the last four years deepening her knowledge of flamenco at the Fundación Cristina Heeren, one of Spain's most renowned professional flamenco schools. While in Richmond, she founded the flamenco-inspired ensemble Sueños Gitanos and performed extensively as a soloist, with Fado Nosso (Portuguese fado music) and with the Richmond Guitar Quartet (classical guitar). Leah accompanies flamenco singers and dancers in Seville and teaches online guitar classes to students from around the world.
From the passionate fury of flamenco to tango's forbidden heat, the elegance of classical ballet to the earthen power of modern dance, the Latin Ballet of Virginia uses the expressive beauty of movement to weave the tales and traditions that are the heart and soul of Hispanic culture. Directed by Ana Ines King, The Latin Ballet of Virginia (LBV) combines technical excellence with a soulful depth of emotion and an unwavering commitment to education, diversity and accessibility.
Virginia Commonwealth University
School of the Arts
Department of Music
Contact us